Welcome to class 5
Class 5 is taught by Mrs. Shaw and Mrs. Dempster.
Supported by Mrs Williams, Mrs Jones-Clark and Mrs JT.
We have an exciting term planned for Spring with some wonderful activities and topics.
We are very much looking forward to starting 2023 and encouraging the class to enjoy 'life in all its fullness'.
I hope you have all had a wonderful Christmas - let's hope 2023 brings us lots of exciting and happy times.
Class 5 Staff Team: Children will be taught by Mrs. Shaw and Mrs Dempster.
We will be supported by Mrs Williams, Mrs Jones-Clark and Mrs JT
P.E.
This term PE will be on a Monday.
All children must have their full PE kit on for these lessons. Children can come to school on Mondays in their PE kit. Children with hair longer than their collar need to tie it up and children with earrings need to tape them or take them out.
Important information:
- If your child is going home with someone other than a parent then please ensure you have written a note or spoken to someone in the office. Due to safeguarding we must have permission before allowing your child to go home with someone else.
- Children need to have a named drinks bottle in school every day. If the bottle has water in they are allowed to bring it into the classroom.
- Unless the weather is unsafe to go out at playtime then your child will play outside so please ensure that you send in a named coat everyday.
- Now your child is in Class 5 they are able to walk home by themselves if we have written permission from a parent.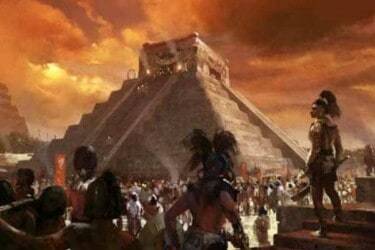 What are we learning this term?
Maths: Measurement including weight and angles.
English: We will be writing a biography and a narrative set in another country.
Science: Space and life cycles
Geography : OS maps and grid references
History : The Mayans
Art: Collage
Computing: We will be learning all about cryptography
RE: We will be asking if Jesus was the Messiah.
Languages: French - we will be learning to talk about the weather.
PE: We will be doing dance - working with Laura Gayle to create our own performance for Moving Targets at The Courtyard.
Homework
Reading
Children are expected to read at home at least five times a week. The more reads they accumulate they will climb the reading gem ladder and receive a certificate for each one. They can earn a book at the end of the year if they have reached platinum.
Times Tables
Children need to be practicing their times tables at least three times a week using Times Table Rock Stars. They all have had log ins sent home and stuck into their reading diaries. Please let us know if you are unable to access the site.
Class routines
Wednesday - PE Kit to be warn all day
Monday - Reading diaries to be checked and signed off.
Every day- Please make sure that your child has their reading book and diary with them in school.
What to do if things aren't going well?
Please don't hesitate to e-mail me with any concerns, no matter how big or small, you or your child have. We will always endeavor to respond as quickly as we can and offer any support.